I provide psychotherapy services to individuals and couples, and lead workshops and groups. I work with a wide range of clients and issues, including:
Trauma survivors
Pregnancy and post-partum concerns
Gender identity
Sexuality
Identity issues related to class & ethnicity
Relationship issues, including "non-traditional" couples
Eating and body image issues
Parenting
Depression & Anxiety
Grief and loss
Aging and life transitions
I believe the therapeutic relationship is the most important factor for healing, and encourage you to find a therapist that is a good match. Psychotherapy requires open, honest communication between the client and the psychotherapist. Because psychotherapy may involve a substantial commitment of time, money, and energy, you will want to give close consideration to the therapist you select.
If interested, please call to schedule an initial consultation.
Though often painful, problems have a way of providing us with an opportunity for growth. We may wonder why we can't find a partner, why our work feels so unsatisfying, why we compulsively seek the comfort of alcohol or food, or why our lives feel so meaningless. We may feel tired of having to deal with the after-effects of an abusive childhood. Or we may simply feel overwhelmed living in a disconnected society where many people are marginalized. These are some of the reasons people seek therapy.
In individual therapy, we work together to create lasting change and develop healthier coping mechanisms; to unravel your story and make sense of unhealthy patterns; to mourn losses, be they related to death, childhood, or social injustice. I believe in living life fully and being in the present moment as much as possible, which is not always an easy or pleasant endeavor. I bring compassion and curiosity to my work, and am interested in the totality of the self: mind, body, emotions, and spirit.
Couples therapy is for any two people seeking help with their relationship. They may want to deepen intimacy, work through a specific conflict, or get assistance during challenging times. I work with siblings, roommates, friends, parent & child, and romantic partners of any sexual or gender orientation.
Too often, couples come in when their relationship hits a crisis, such as when one partner has an affair, or when resentments seem insurmountable. I encourage couples to think about therapy earlier in the relationship, when they begin to hit minor bumps in the road. Therapy can help set the stage for healthy growth within the relationship, and provide a framework for having more productive conflict. That is not to say that you shouldn't seek help if things have gone from bad to worse. We can work together to see if the relationship is able to get back on track, and if not, work to create a lower-conflict separation, particularly if there are children involved.
Drop-in Group: Emotional Support for New Moms
On Hiatus for Summer 2011. Call or email if you're interested in joining in the Fall.
Life with a new baby can be challenging. The unexpected feelings, struggles and mood changes can be overwhelming. In this facilitated group, you will find a wel- coming and open space to discuss all of your feelings and concerns, amidst the support of other new moms.
In this group, we discuss a range of topics, including:
Adjusting to the transition into parenting
Understanding your new relationship with your partner, and keeping ties strong
Becoming more attuned to yourself and your baby
Managing feelings regarding changes in your body
Please join us with or without your baby! Babies up to 6 months welcome. $25 session, sliding scale available.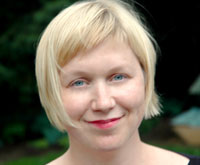 I am an open and compassionate therapist and group facilitator. I have a Master's Degree in Social & Clinical Psychology from New College of California, and completed a two year post-degree training in Relational Theory and Therapy, and a one year advanced training in Couples & Adolescent therapy at the Women's Therapy Center in El Cerrito, California. I am a Licensed Marriage and Family Therapist (4101006465) and hold a master's level psychology license in the state of Michigan (LLP # 6301013877). In addition, I have taught undergraduate courses in introductory psychology, child psychology, development across the life span, and family social work. I bring a sense of humor to the hard work of healing and I very much value helping clients find a good therapist match, even if I don't fit the bill.
This list of Ann Arbor Area Mental Health Resources is maintained by Valerie Taylor. Updates and corrections are welcome.
12-Step groups are also available for a variety of other issues including food, spending, and incest survivors.
Individuals
Couples

Groups

About
Valerie
Resources